8) Johan Dahlin
Johan Dahlin is a Swedish professional football player. He plays as a goalkeeper for Malmö FF. In 2004, he began his senior career at 'Åsebro IF'.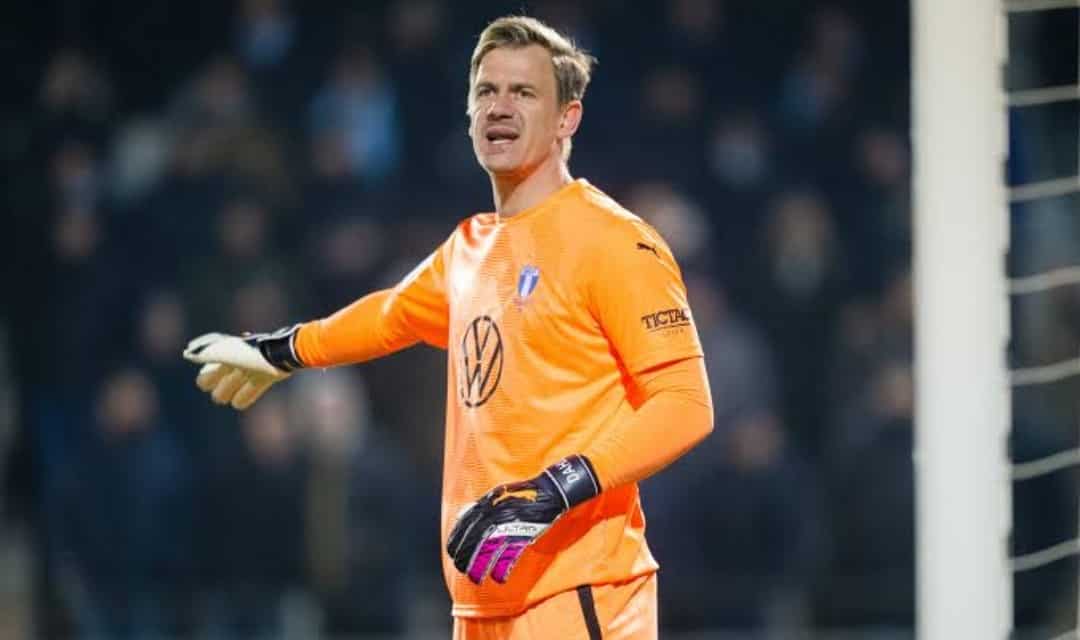 For his outstanding performance in 2006, he received his first call-ups to the Swedish under-21 team. On 8 July 2009, it was announced that he will play for 'Malmö FF'. He became the first choice as the goalkeeper and played for a majority of the games for 'Malmö FF' in the 2009 season. He made his first cap for the Sweden national team against the USA (2009).
Due to injury, he missed the majority of the league matches in the 2011 season. He played 29 out of 30 matches for 'Malmö FF' in the 2012 season. In the same year, Dahlin was selected for the annual training camp for the Sweden national team.
During the league title-winning 2013 season, he played 22 matches out of 30. He played all six matches for the club during its participation in the qualifying stages of the 2013–14 UEFA Europa League. In 2014, he got the opportunity to play for the team 'Gençlerbirliği'. He has been featured on the cover page of various sports magazines. Dahlin has inspired many youngsters.
Johan Dahlin Photo