There are various cooking paid recipes or secrets which no one says publicly. It is as easy to make at home. There are myths that making Mutton biryani is a tough job, but I think it's not true. If u will follow steps properly, you will differently find it as simple and you can make whenever you fill to eat Mutton Biryani at home.
Biryani is a dish which is made or cooked by mixing rice with Mutton curry, Biryani is popular and made all over the World. The flavour of the Biryani is enhanced because of the Indian spices, it helps to make it tastier. Biryani is the main course dish that is served with Salad, Lemon, and Curry if needed. 
History of Biryani: The Word Biryani came from the Persian word Birian, which means fried before cooking.
Non-veg Biryani has various types like Chicken Biryani, Mutton (Lamb) Biryani, Pork Biryani, Beef Biryani, Prawn Biryani or Fish Biryani, Egg Biryani.
Mutton Biryani is made in various ways, they are Kolkata Mutton Biryani, Hyderabadi Mutton Biryani, Dhakaiya Mutton Biryani, Delhi Mutton Biryani, Sindhi Mutton Biryani, Thalassery Mutton Biryani, Ambur/Vaniyambadi Mutton Biryani, Chettinad Mutton Biryani, Dindigul Mutton Biryani, Bohri Mutton Biryani, Sri Lankan Mutton Biryani, Rawther Mutton Biryani.
How to Make Mutton Biryani Recipe:
Ingredients for making 1kg Mutton Biryani:
Mutton(Lamb) 1kg
Biryani rice 1kg
Raw papaya 2 tbsp
Ginger garlic paste 2 tbsp
Curd 1/2cup
Red chilli powder 3 tbsp.
Cumin seeds powder 1 tbsp
Coriander seeds powder 1 tbsp
Garam masala powder 1 tbsp
Chat masala 1/2 tbsp
Bay leaves 3-4
Cumin seeds 1 tsp
Any seeds 1/2 tsp
Claves 2-3
Shah jeera 1/2 tsp
Biryani flowers ( little bit)
Salt to taste
Oil 4 tbsp
Mint leaves
Coriander leaves
Dil leaves
Cucumber
Fried Onions (brown onions)
Green chillies 3-4
Pepper con 5-7
Saffron water 3 tbsp
Wheat dough 1cup
Preparation of Mutton (Lamb) Biryani
Steps for Marination of Mutton :
1. For making Lamb or Mutton Biriyani we have to take Mutton in a bowel, then add raw papaya(the raw papaya is used for tendering the mutton and make it juicy) so apply the raw papaya to the mutton.
2. Then add ginger garlic paste and spices like red chilli powder, Cumin seeds powder, coriander seeds powder and a little bit of garam masala powder.
3. Now add whole Garam masala (bay leaves, cumin seeds, any seeds, claves, shah jeera and some biryani flower) add salt (as per your taste), now mix it well, keep this aside for 30 Min.
Main preparation 
1.  Take a vessel put the mixed Biryani Mutton, then add extra oil (it helps to fry the mutton and make it tender).
2. Now add some curd and mix it properly, now we'll flavour the biryani, we'll add some mint leaves, chopped coriander leaves, a few dil leaves which gives a very good flavour to your biryani.
3. We'll add fried brown onions now add some chopped green chillies( which will make the biryani spicy) add some pepper cons also keep this on gas and let it cook for some time.
 Preparation of Rice.
1. For preparing rice, we will take a vessel, in it, we will pore some water (it should be enough for cooking the rice) then boil the water.
2. Once it is boiled now add one teaspoon of oil and add salt as per taste.
3. Now we'll add basmati rice (the basmati rice should be of good quality, it should have the real flavour, if your basmati rice doesn't have the real flavour then we should add khevra water in it) after that put the basmati rice in the boiling water, after adding rice in the water mix it once, let the rice cook for 80% once it's cooked then turn off the gas flame.
Layering the Mutton Biryani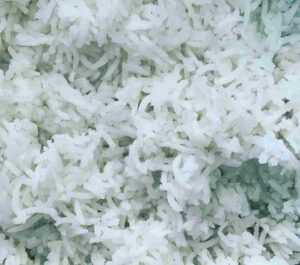 We will only add two-layer for Mutton Biryani.
Transfer the marinated Mutton in a vessel and add the layer of rice (which we have cooked), put the rice, very gently so that the rich won't break, spread some fried brown onions, some mint and coriander leaves on the top of the rice, then add some saffron water (so that our biryani will look colour), add some rose water, and a little bit of ghee.
Now keep the vessel on the flame.
Now we will seal the vessel with wheat dough.
Time for Cooking Mutton Briyani.
We'll cook the biryani on high flame for 10 min. and medium flame for 15 minutes, then another 15 to 20 minutes on low flame.
After 45-50 minutes our biryani is cooked.
Now, our Mutton Biryani is ready.
Preparation of salad (rayata)
Ingredients for Salad.
Onions 1
Tomato 1
Coriander leaves
Green chillies 2-3
Cucumber 2
Curd 1/2 cup
Salt as per taste
Chat masala 1/2 teaspoon
Sugar pinch
Fresh cream (optional)
Chop the onions, tomato, Coriander leaves, green chillies, Cucumber in small pieces, add curd, salt as per our taste, a little bit of chat masala and a pinch of sugar and mix it well ( for making the salad tastier we can add fresh cream in it).
Now, serve the hot Mutton Biryani with Salad.
How to make Hyderabadi Mutton Dum Biryani recipe or

Mutton Dum Biryani recipe

Ingredients for making 1kg Mutton (Gosht)Dum Biryani: 
Mutton 1kg
Basmati rice 1kg
Onions 3-4
Mint leaves
Coriander leaves
Red chilli powder 2 tsp
Coriander powder 2 tsp
Turmeric powder 2 tsp
Garam masala powder 2 tsp
Biryani masala 2 tsp
Curd 3 tsp
Green chillies 2
Salt as per taste
Ghee 2 tsp
Lemon juice 2 tsp
Fennel seeds 2 tsp
Cardamom 3
Cloves 3
Cumin seeds 2 tsp
Kewra water 2 tsp
Milk 1/4 cup
Water as per required
Oil 3 tsp
Ginger garlic paste 2 tsp
Preparation of Dum Mutton (Lamb) Biryani
Heat oil to deep fry 3-4 big onions, fry until it's golden brown then transfer it to a plate and keep this aside.
Marination of Mutton
1. Take Mutton in a vessel add 2 tablespoons of ginger garlic paste.
2. Add chopped mint and coriander leaves.
3. Then add 2 tablespoons of red chilli powder, turmeric powder, and garam masala.                    4. Add 2 tablespoons of biryani masala, coriander powder.
5. Then add 3 tablespoons of fresh curd.
6. Add 2 chopped green chillies and add salt as per the taste.
7. Then 2 tablespoons of ghee, 3 tablespoons of oil and1 tablespoons of lemon juice.
Mix this all together, rest this for 1 hour.
Preparation of Rice
1. Boil water, add 2 tablespoons of fennel seeds.
2. Add 2-3 cardamom and 3 cloves.
3. Then, add 2 tablespoons of cumin seeds and salt as per taste.
4. Add some chopped mint, coriander leaves, Cover the lid and let it come to a boil.
5. When it starts boiling then remove/ strain all whole spices and leaves from the water.
6. Now add washed basmati rice.
As rice starts boiling, start layering Biryani.
Layering of Biryani
1. Now take marinated mutton, keep on medium flame.
2. Add 1/2 cup of hot water from the boiling rice water.
3. Place the most uncooked rice(20-30%) as the first layer.                                                                                             4. Add the last layer, almost cooked rice(80%).                                                                                                               5. Then cook the rice for 4 minutes and add this as the second layer. Sprinkle 1/4 cup of milk all over.
6. Add 2 teaspoon of kewra water and the fried onions.
7. Cover and cook for 40min.
First 15 min cook on high flame
Then 20 minutes on medium flame
10 minutes on low flame.
Finally, our Mutton Dum Biryani is ready to eat.
How to make pressure cooker
Hyderabadi Mutton Dum biryani recipe or

pressure cooker Dum Biryani

Ingredients for Marination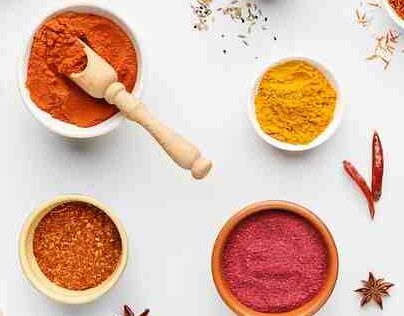 Mutton 1 kg
Turmeric powder 3/4 tsp
Chilli powder 2 tsp
Salt to taste
Ingredients for Masala Paste
Shallots 6
Ginger
Garlic
Green chillies 2
Red chilli 4
Grated coconut tsp
Coriander leaves
Mint leaves
Coriander powder
Water
Ingredients For Pressure Cooker Biryani
Ghee 2 tsp
Oil 1 tsp
Cinnamon
Cardamom
Cloves
Bay leaves
Onions 4 finely sliced
Tomato 3 chopped
Grounded masala paste
Salt to taste
Diluted coconut milk 3 cups
Coriander leaves
Mint leaves
Basmati rice (soaked 30min).
Process:
Marination of Mutton.
Take Mutton in a bowl, add turmeric powder, red chilli powder, salt as per taste, mix all together and rest it for 15 minutes.
Process for making Biryani Masala
In a blender add 6 shallots, add ginger, garlic, green chillies, red chilli, then add grated coconut, few mint and coriander leaves, then add 1 tsp of coriander powder, add little water and blend this into a smooth paste.
Step for Making Pressure Cooker Dum Biryani
1. Take a pressure cooker, add 2 tsp of ghee in it.
2. Add oil, add cinnamon, cardamom, few cloves, some bay leaves.
3. Then add finely sliced onions, fry until it's golden brown, once the onions are brown.
4. Add chopped tomatoes, give a stir, add the Masala paste which we have made, stir and cook for 2 minutes.
5. Then add the Mutton, add salt as per taste, mix it all together.
6. Add 3 cups of diluted coconut milk, (instead of coconut milk you can also use water)
7. Then add coriander leaves, mint leaves, close the lid of the pressure cooker and cook for about 6-7 whistle, till the Mutton becomes tender.
8. Open the lid and check whether it needs salt to add or no and also check the Mutton is been cooked,  keep the flame on low.
9. Now add the soaked basmati rice in the pressure cooker, spread evenly, then close the pressure cooker lid and cook for 7 to 8 minutes, after 8 minutes turn off the flame.
So, our Pressure cooker Mutton Biryani is ready. You can have it with Salad(Salad recipes as above).
Note: And don't open the pressure cooker lid let it rest for 5 minutes.
How to make Mutton Keema Biryani
Ingredients for making Mutton Keema Biryani
Mutton Keema 1/2 kg
Oil 4 tsp
Ghee 2 tsp
Onions sliced 4
Ginger paste 1 tsp
Garlic paste 1 tsp
Red chilli powder 1 tsp
Turmeric powder 1/2 tsp
Coriander powder 1 tsp
Green chillies 5
Grated tomato paste 3
Yoghurt 1 cup
Mint leaves
Coriander leaves
Garam masala 1 tsp
Salt
Milk 1 cup
Basmati rice 3 cups
Rosewater 1 tsp
Water.
Process
1.  Heat oil in a vessel, add ghee, once the ghee melts add sliced onions, fry it until it's golden brown.
2. Then, add ginger garlic paste, saute this till the raw smell of ginger-garlic goes off.
3. Add red chilli powder, turmeric powder, coriander powder, chopped green chillies, saute it for a minute,
4. Then, add grated tomato paste, let it cook for a few minutes,  add yoghurt in it, cook till the oil separates,
5. Now, add Mutton Keema, mix it well and cook on high flame for 5 minutes, add chopped mint and coriander leaves.
6. Then, add garam masala, salt as per taste, then cover the lid and cook for 20 minutes on medium flame, add milk, mix this well and switch off the flame.
Now, Seventy per cent of work for making Mutton Keema Biryani is been completed.
Layering of Biryani
1. Take a vessel in which you will layer the Mutton Keema Biryani.
2. Add the cooked Mutton Keema in the bottom of the vessel.
3. Now, add the layer of 80% cooked basmati rice, then add rose water, ghee, sprinkle some chopped coriander and mint leaves.
4. Then add fried onions, cover the lid and cook for 20 minutes on low flame.
Mutton Keema Biryani is now ready.
Hope you liked the recipes. Thank you.